I have a wonderfully energetic one year old female looking for her forever home.
She is spayed, crate trained, and housebroken, and knows several commands.
She LOVES to play fetch. I call her my jumping bean! She is very
Active and needs a large yard to expend her energy. The perfect
Home would be with no cats, and no children and someone who has
experience with the GSP breed. She would be most happy to have another GSP (male) to play with. Small rehoming fee.
Please call me to discuss further at 205 515-7726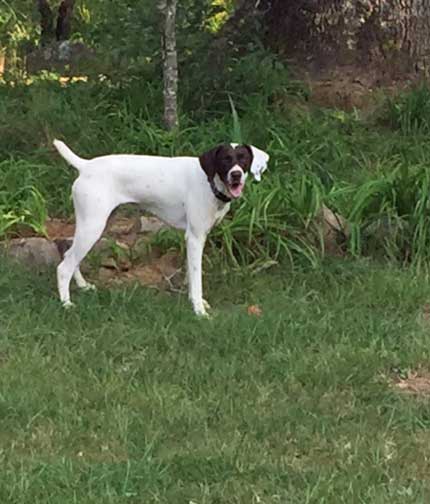 This page will feature adult German Shorthaired Pointers should any adults become available and thank you for visiting!

I would also like to mention the German Shorthair rescue puppies and dogs who are also looking for loving homes. These shorthairs are

thoroughly

checked for any health issues and temperament issues before being advertised for placement.
Please visit: Souteast German Shorthaired pointer rescue

http://www.segsprescue.org/aboutgsp